Privacy Policy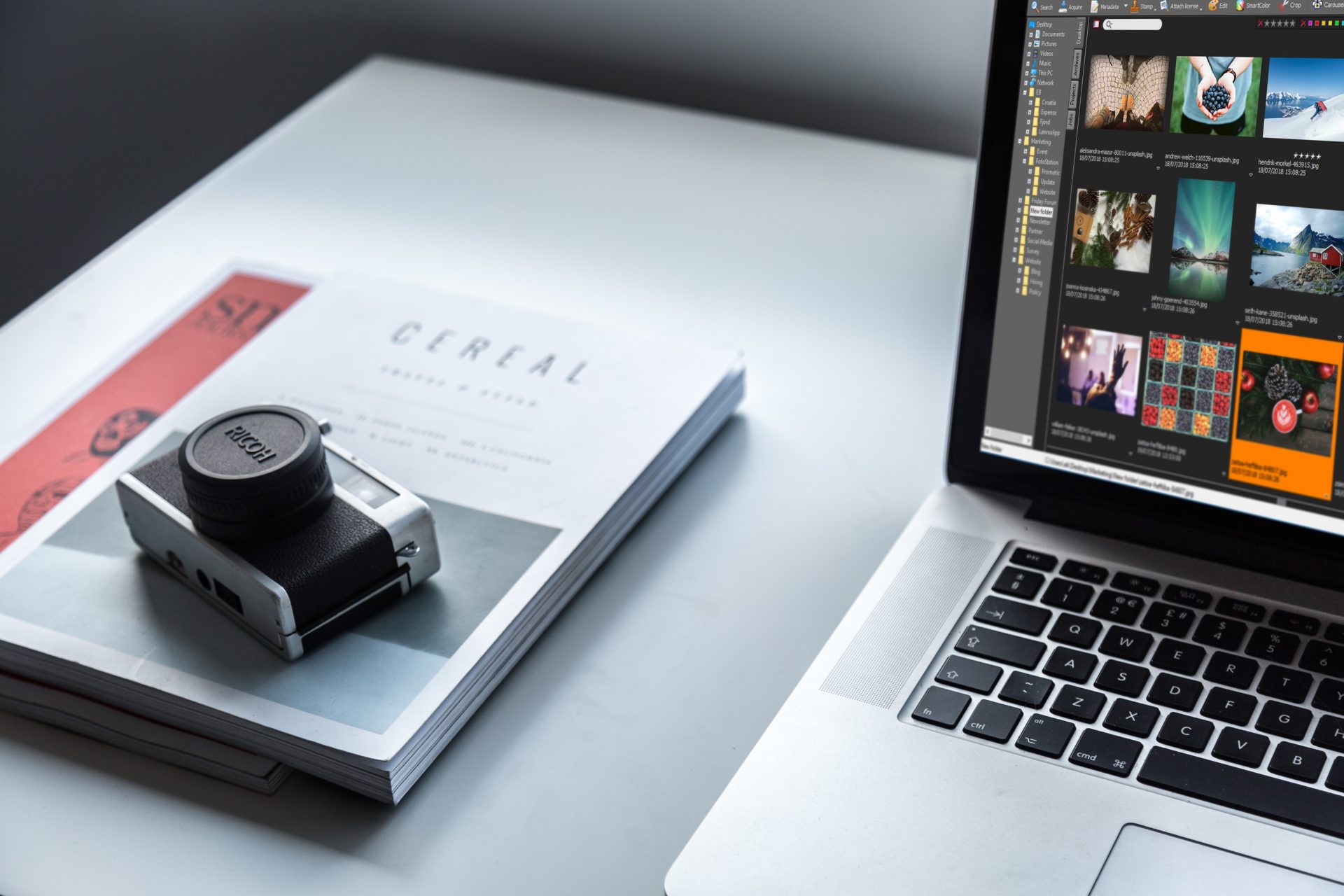 Privacy Policy
FotoWare consider the privacy of our customers to be extremely important. This privacy policy describes how, and to what extent, FotoWare collects and processes your personal data when you use FotoWare's website, currently www.fotoware.com and www.fotostation.com (the Site) and FotoWare's products (the Products). This document also provides information on how FotoWare complies with relevant data privacy laws and regulations.
Processing of personal data by FotoWare is subject to European data protection law, such as Directive 95/46 or Regulation (EU) 2016/679, as transposed in the Member States of the European Union and European Economic Area. This Privacy Policy will describe:
Why FotoWare is processing your personal data.
What personal data FotoWare collects, stores and otherwise processes
Your rights regarding your personal data.
In this Privacy Policy "you" or "your" refers to any user of the Site or the Products. "Data processing" means any processing of personal data, including but not limited to collection, storage, use, analysis and transfer of personal data. In addition to processing personal data, FotoWare may process non-identifiable information, i.e. data that does not reveal your personal identity.
FotoWare's responsibility
FotoWare is the data controller with respect to the processing of personal data processed by means of the Site or the Products where FotoWare determines the purposes and means of the processing of personal data. 
FotoWare is the data processor with respect to personal data processed on behalf of FotoWare's customers. Such processing takes place in order to fulfil FotoWare's contractual obligations towards the customer. Separate agreements between FotoWare and its customers governs such processing of personal data, where the customer is the data controller.
Why does FotoWare process your personal data?
FotoWare will only process your personal information for the following purposes:
To transact with you, provide services or information you request, respond to your comments, questions and requests, serve you content and/or advertising, and send you notices;
To make technical improvements to, and to maintain the operability of, the Site and the Products;
To provide secure authentication with respect to your access to the Site or the Products;
To document agreements entered into using the Site or the Products;
To pseudonymise your personal data for the purpose of transferring anonymous data to third parties.
For the purpose of developing statistics, FotoWare may anonymize and aggregate your personal data. FotoWare may use the statistics in order to improve our service offerings, including by monitoring general use patterns on an aggregated level.
FotoWare will only use your contact information for marketing purposes if you have consented to receiving marketing material from FotoWare, and only in accordance with applicable law, including consumer protection laws and regulations.
What personal data does FotoWare process?
Provision of the personal data described in this privacy policy is a requirement necessary to use the Site or the Products and the services provided therein. Failure to provide such data may cause FotoWare to deny your use of the services through the Site or the Products. 
By using the Site or the Products, FotoWare will process the following personal data:
Website, Blog, and Apps
When ordering or registering on our site you may be asked to enter your name, email address and other details to help you with your experience.
When do we collect information?
We collect information from you when you register on our site, subscribe to a newsletter, fill out a form, open a support ticket, contact us regarding sales-related issues or enter information on our site.
How do we use your information?
We may use the information we collect from you when you register, make a purchase, sign up for our newsletter, respond to a survey or marketing communication, surf the website, or use certain other site features in the following ways:
To send periodic emails regarding your order or other products and services.
To respond to a marketing communication, as for example, download an eBook or other
To follow up after correspondence (live chat, email or phone inquiries)
Legal basis for FotoWare's processing of personal data
By using the Site or Products, you accept and agree that FotoWare may process your personal data in accordance with this privacy policy. Thus, FotoWare is processing your personal data based on your consent, as it is necessary for the performance of our services.
How FotoWare protects your privacy
FotoWare has established internal routines for protection of your privacy, in accordance with Regulation (EU) 2016/679. We will take all reasonable precautionary measures to ensure that our data processors, sub-contractors and employees comply with this privacy policy and our obligations under the applicable data privacy laws and regulations.
What are your rights?
Right to access of information
FotoWare will, upon request, confirm whether we are processing your personal data, for what purposes, what categories of personal data we are processing and with whom your personal data is shared. You have the right to view your personal data that is being processed in any way by FotoWare, and to request a copy of the personal data processed by FotoWare, which shall be provided to you in electronic form in a commonly used format.
Right to rectification, erasure and objection
You have the right to require that incorrect, incomplete or inaccurate personal data is rectified or erased.
If your personal data is being processed based on pursuing a legitimate interest of FotoWare or a third party, you have the right to object to the processing unless FotoWare or a third party has compelling legitimate grounds for the processing which override your interests, rights and freedoms or for the establishment, exercise or defence of legal claims.
If personal data are processed for direct marketing purposes, you have the right to object to the processing of your personal data for such marketing purposes.
Right to data portability
You have the right to transmit personal data concerning you, which you provided to FotoWare, to another controller without hindrance from FotoWare. You have the right to have such personal data transmitted directly from FotoWare to another controller, where technically feasible.
Right to lodge a complaint
If you are of the opinion that FotoWare is processing your personal data in violation of this privacy policy or applicable law, you have the right to lodge a complaint with the relevant supervisory authority in your jurisdiction.
Direct marketing
FotoWare may use your personal data for marketing purposes in accordance with applicable laws and regulations, if and to the extent you have consented to such use. This means that FotoWare may use your personal data for the purposes of providing ads, newsletters and other marketing material regarding our services. We may contact you through the channels that you have agreed to, including by e-mail and phone.
If you no longer want us to send you marketing content or otherwise use your personal data for marketing purposes, you can opt out at any time.
Our newsletters have an opt-out link that lets you unsubscribe from all future emails. You can also contact our sales team at sales@fotoware.com to have your name taken off all marketing email lists.
Data storage and location
Your personal data will be stored by FotoWare. FotoWare will not process your personal data in countries outside the EU or EEA unless any precautionary measures required by law are in place.
FotoWare will not store your personal data longer than necessary for pursuing the purposes for which the data has been collected, unless we are required by law to store personal data for a longer period.
Third parties and data processors
From time to time, FotoWare might need to share your personal data with our business partners or subcontractors who might process data on our behalf. We may provide these vendors with access to user information and personally identifiable information, to carry out the services they are performing for you or for us, and for us to you.
Written data processor agreements will always govern such processing with all business partners and subcontractors who process personal data on our behalf. This will ensure that all processing of your personal data is carried out in compliance with applicable laws and regulations, as well as with this privacy policy.
FotoWare will not transfer your personal data to other third parties without your prior consent, unless a situation occurs in which we are entitled by law to transfer personal data, or we are required by law to transfer your personal data to law enforcement or other public authorities.
Cookie and tracking policy
Cookies, web beacons, log files and other tracking methods
FotoWare uses cookies or similar technologies to analyze trends, administer the Site, track users' movements around the Site, and to gather demographic information about our user base as a whole.
We use "cookies" to help you personalize your online experience. A cookie is a text file that is placed on your hard disk by a Web server. They are not used to run programs or deliver viruses to your computer. They're uniquely assigned to you, and can only be read by a Web server in the domain that issued the cookie to you. They're typically used as a convenience feature: For example, they can be used to remember that you're logged in to the Customer Portal, so that if you close your browser, you will still be logged in the next to you return without having to enter your account credentials again.
You have the ability to accept or decline cookies. Most Web browsers automatically accept cookies, but you can usually modify your browser setting to decline cookies if you prefer. If you choose to decline cookies, you may not be able to fully experience the available features on the Site.
We're using Google Analytics to track usage of our Site. This involves employing web beacons and log files to track the movement of Site visitors to allow us to improve navigation on our Site. We also use tracking in emails (we will not send you emails without your consent) to know which emails have been opened by recipients. That way we can gauge the effectiveness of our marketing efforts and the response to our customer information newsletters.
Single Sign-On
You can log in to our site using a Single Sign-on (SSO) service that gives access to all the apps on our site (Customer Portal, Update Center, License Center and others). This service will authenticate your identity and provide you the option to share certain personal information with us.
Contact information
If you have any questions regarding FotoWare's processing of personal data, please contact us on privacy@fotoware.com.
Supervisory Authority
Datatilsynet is the data protection authority in Norway. They can be contacted at P.O. Box 8177 Dep., 0152 Oslo or Postkasse@datatilsynet.no
Changes and amendments
FotoWare may from time to time make changes and amendments to this privacy policy. All changes and amendments are effective from the time they are published. FotoWare encourages visitors to regularly check this page for any changes to the privacy policy.
Additional Resources: