Focus on what matters to you
Customization is always at the forefront. FotoStation is 100% configurable, and it can be set up to handle any type of workflow. From simple tagging to more advanced metadata features, FotoStation was created to work for you. Try for yourself with our free 14-day trial!
It's incredibly easy to handle large volumes of images. Browse your folders directly and create shortcuts to your favorites.
Search and sort by any metadata, such as keywords, dates, and descriptions. Easily customize fields and forms for the metadata you need.
Automate repetitive tasks​
Powerful actions let you transfer, rename, copy, resize, convert and process any image or collection. For instance, you can resize a bunch of files to multiple output sizes with a single click.
Metadata can be added to multiple files in one go, or imported from spreadsheets and databases.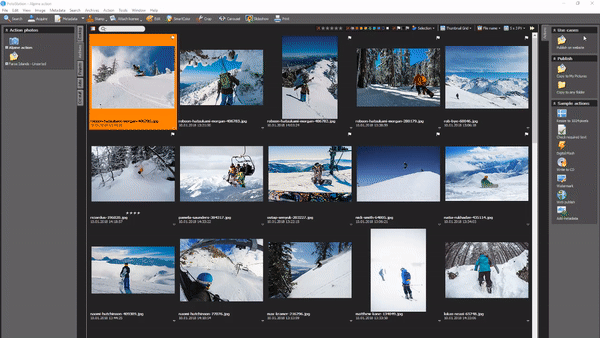 Do more with your metadata
Metadata is text stored in the image. Images can be moved around and you don't need to worry about metadata getting lost or in the way. Your collections are easy to back up, text and all. SmartReplace™ expands shortcuts, e.g. inserting player names by using jersey numbers. Use Controlled Vocabularies to avoid typos, or trust our spell checking!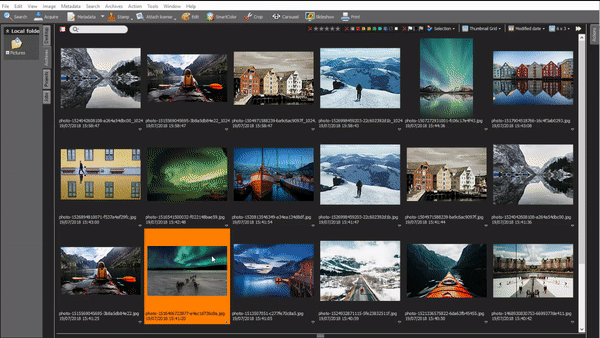 The built-in editor lets you do quick retouching: adjust color balance manually or by setting gray/black/white points, fix red eyes, reduce high-iso noise, pixelate faces or car plates, retouch dust or spots, convert to grayscale, crop, resize, and rotate.
Love Photoshop? Open any image in Photoshop (or any other editor) directly from FotoStation!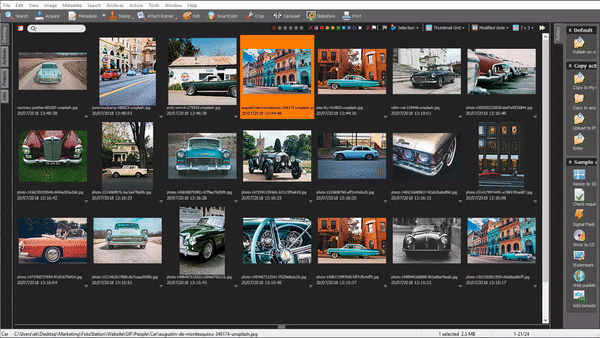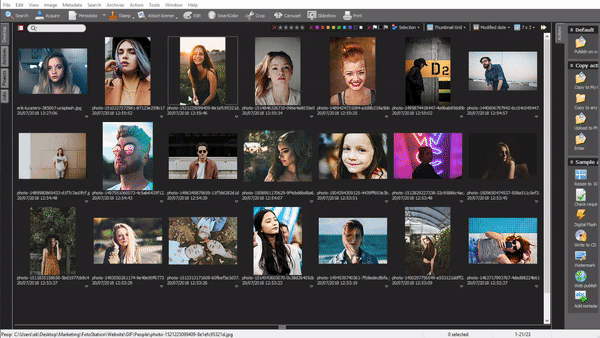 #5 Image processing and sharing
Share and transfer your images​​
Right-click any individual photo to quickly share it with a friend, or export an entire collection at once. FotoStation serves up sharable low-resolution thumbnail images to avoid filling up email inboxes with oversized files. Transmit files using FTP or HTTP.
#6 Viewing, selecting and sorting files
Classify, sort and view all your pictures for easy selection. Find the best files, tag your favorites and organize your collections using drag and drop.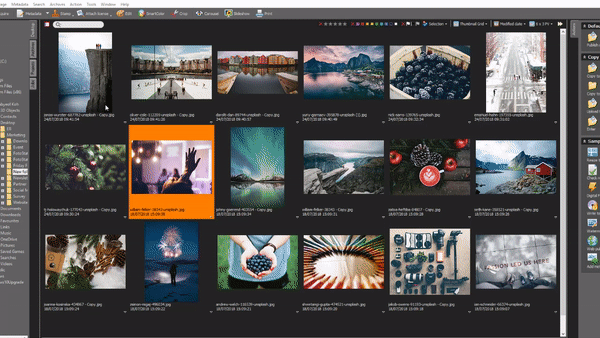 Try all these features right now!