The DOK festival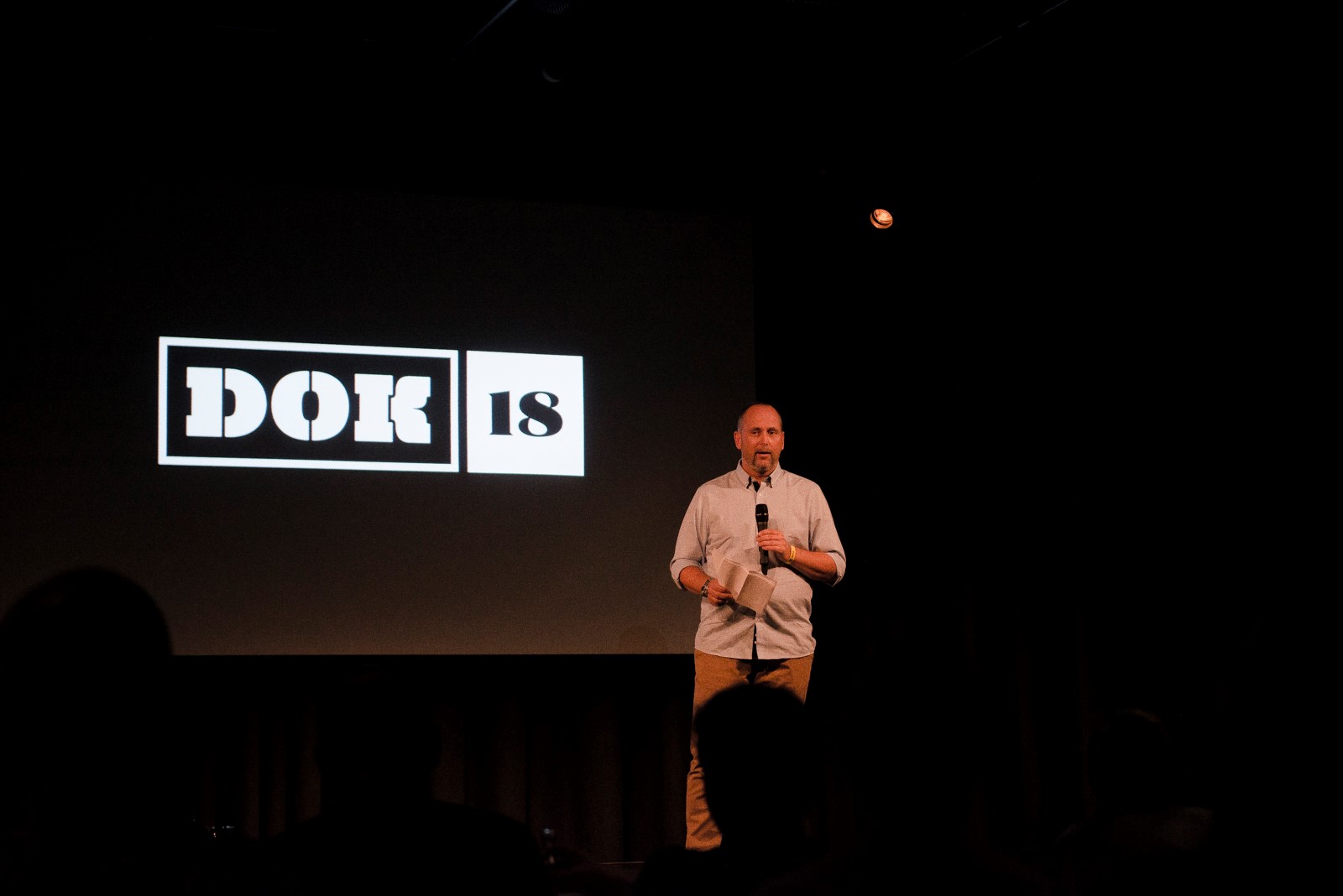 The DOK-festival in Fredrikstad, Norway, is the Norwegian national festival for documentary photography and photojournalism
The festival in Fredrikstad is an event that gathers students, professionals and lecturers mainly from Scandinavia with passion for photography and photojournalism with professional days every year. During the professional weekend international recognized photojournalists and visual storytellers will show projects and share their experiences in the House of Literature.
The festival is organized by the DOK-foundation and hosted by Pressefotografenes klubb Norge (NPPA Norway). We cought up with Adrian Øhrn Johansen, a co-founder of DOK festival.
When was DOK established and what is the mission of the organisation?
The first DOK-festival was hosted in Oslo in 2005. It was started as a collaboration between the Scandinavian photojournalism colleges. Today the festival is in cooperation between a non-profit foundation and the Norwegian press photographers association.
What is DOK festival? When and where does it take place?
The DOK-festival is an annual festival for documentary photography, located in Fredrikstad, a town of about 70 000 people in southeastern Norway. Our audiences are the Scandinavian community of professional photographers and the general public. Fredrikstad is located very close to the Swedish border, and from Copenhagen in Denmark it only takes 5-6 hours on the highway to get here. The festival used to be located in Oslo, but was moved to Fredrikstad five years ago. The choice to move the festival's location from the capital to a smaller city has proven to be a success. People are now spending the whole weekend together in this smaller city. The atmosphere is very down to earth and informal. It ties the members of the photographic community – both students and professionals – closer together, and that's a good thing.
What was the main theme of DOK18 and what kind of photographers participated in the festival?
This year's festival, DOK18, presented six internationally renowned guest speakers. We didn't have an overarching theme for our events, but presented the work of photographers, editors and film makers from USA, Russia, Italy, Denmark, Nepal, China, Norway, Belgium and France. Gueorgui Pinkhassov, Jessica Dimmock, Lorenzo Meloni and Sanne De Wilde, to name a few of them. In addition to the photographers giving lectures on our evening program, we had eight exhibitions that were all free and open to the public. Many of our exhibitions are outdoors.
Tell us one of the projects you found interesting at DOK18.
Lorenzo Meloni, an Italian photographer who is a part of the legendary photo agency Magnum, presented his work on the conflicts in the Middle East. Rather than showing us explicit drama, like we're used to in more traditional news photographs, Meloni strives to convey a deeper understanding of what's going. He also manages to include a calmness and quietness into pictures of really horrific and super dramatic events that I find intriguing. He forces the viewer to reflect on what we're seeing.
Are there any activities DOK members do apart from the festival? 
We have founded a non-profit organization called Storycamp. Through various workshops we are working to enhance interest for and knowledge in visual storytelling and photojournalism. Currently we are hosting a masterclass for eight talented Scandinavian film makers, led by mentor Jessica Dimmock. Earlier this year she released a documentary series called Flint Town on Netflix. The work the students produce together with Jessica will be presented during next year's festival, DOK19.
How did you become interested in photography and when did you get your own camera for the first time in your life?
I got my first camera when I was 16 years old. My dad worked as a reporter for the local newspaper. As a child I loved following him on duty. I went with him on everything from interviews with local politicians to car accidents to theatre premieres. That made me fall in love with journalism. During high school, I discovered the power of photography, and since then there's been no way back.
What inspires you in your daily life?
I find inspiration in many different forms of cultural expression: Literature, news reports, films, my Instagram feed, photo books and conversations with colleagues.
Among your works, which one is your favourite? Why?
As a documentary photographer, I've been granted access to so many places, people and communities. I'm grateful for each and every one of those meetings. Hard to pick a favorite!
How did you come across FotoStation and how long have you used it?
Since the start of my career, I've worked for many of the largest media companies in Norway. They've all used FotoStation as the main tool in their picture flow. I think I used FotoStation for the first time in 2002.
What is your favourite feature in FotoStation?
I like that it's an efficient way to handle both huge batches of images on servers while at the same time giving me control of my own content.
For more information about DOK18, visit http://www.dokfestivalen.no/
@Photo by Marthe Haarstad from DOK18 in Fredrikstad in May