Norseman Xtreme Triathlon is one of the toughest, most exclusive endurance races on planet earth. Taking place in the heart of Norway, the 250 chosen competitors will find the landscape almost as breath-taking as the jump from the ferry into the cold, dark water of Eidfjord. Almost.
We caught up with Lars-Erik Blenne Lien, a photographer for Norseman Xtreme Triathlon, to hear about his passion for Sports Photography, the behind-the-scenes stories from Norseman and why visual content plays such an important role.

How long have you been doing professional photography? 
So, that's an interesting question.
I don't consider myself a Professional Photographer, even though I, for sure, have professional equipment. I don't know the definition – if there is one, but I define professional Photography when that's your livelihood or daily work. I've privileged to have Photography as a hobby, but its not my livelihood. I've had a passion for Photography since 2014. So five years then.
How did you become interested in sports photography and why did you choose Norseman?
I believe the fundamental reason why I became interested in Sports Photography is that I'm a former swimmer, which created a sort of a natural path into Triathlon. In 2014 I had the pleasure to be part of the Support-Team for Even Chiodera, and got the chance to take some shots during that race. I've been in love with Norseman ever since. So I can't say I choose Norseman, Norseman chose me. Fun fact; This summer I'm going to for a road trip from New York to Vegas, I've skipped the last part of the vacation to make it to Norseman 2019. It is a tradition as far as possible.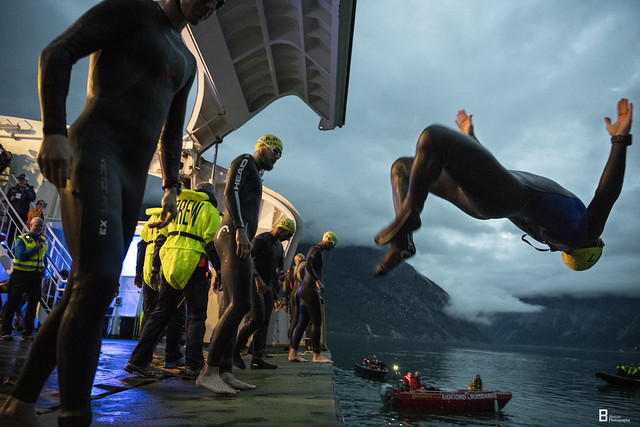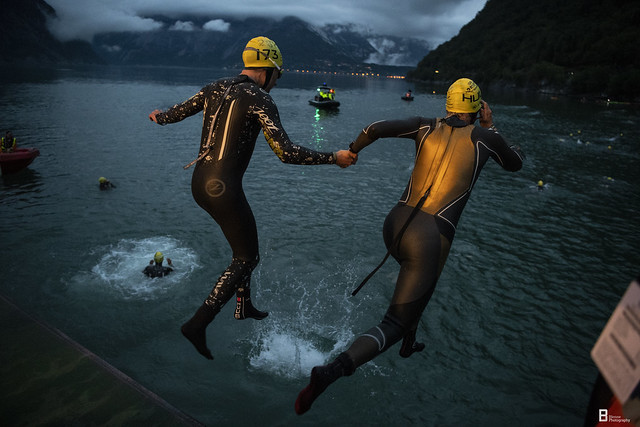 How is it different taking sports photographs compared to other fields? 
I guess the main difference is that Sports Photography is technically extremely demanding. I've done a lot of bad and crappy shots since I started, but I've learned a lot. In Sports Photography, you have the privilege to both captures the real action, but also genuine emotions. The camera has to be an extension of yourself, to be able to respond quickly and to adapt to your environment. In a split of a second, the shot you have been planning and visualized could be over, and you have to wait one more year if you miss it. The anticipation of the action and understand the race is essential for Sports Photography.
What are your own tips for taking sports photography?
Get into the sport, anticipate and predict as best you can, visualize what you want to capture and learn from the mistakes.

What do you want to tell people through your photographs?
Photography is for me a form of non-verbal communication, which I find fascinating. I love when photos create an emotional reaction. If you look at a picture from Norseman, and it feels like you've been there, been part of it, felt the roughness, the pain, the happiness or just pure bliss of an athlete just realized they'd crossed the finish line, I've achieved something.
Among your works, could you pick one memorable scene?
Tough One, but its gotta be from Norseman.
One of the fascinating elements of Norseman is the finish line. When the athlete finally reaches the top, there is often instant emotions released. Some collapse on the floor, others are falling in the arms of the family or friends. Some have to sit down and grasp the reality, but mutual for them all is that they show intense feelings of relief, joy, or just pure bliss. It can come in all forms – crying, screaming, smiling, with infrequent facial expressions – its a unique setting. In 2015 I captured some of those facial expressions – which I find very emotional. I know that Line Mari doesn't love this photo, so sorry Line, but I do.
Why do you think visual content is important to Norseman?
Because there are 355 days in a year without Norseman.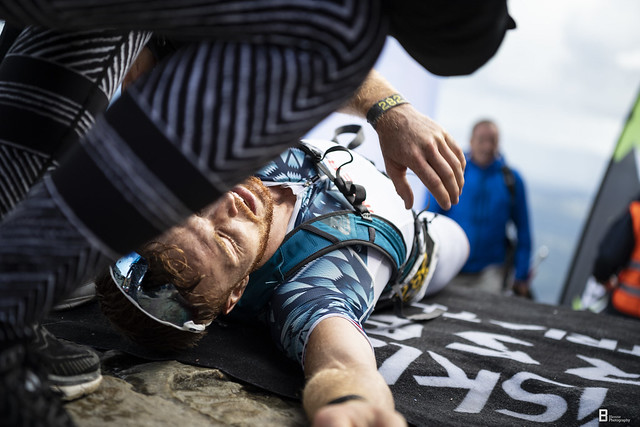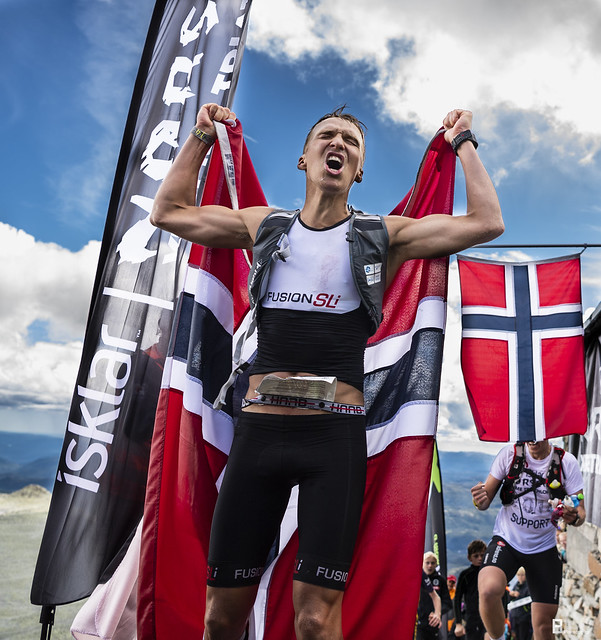 Where can we see your work? 
Instagram: @Blenne
Website: www.blennephotography.com
Flickr: https://www.flickr.com/people/126694404@N07/
Facebook: https://www.facebook.com/blennephotography/
Earlier this year, FotoWare became a sponsor of the Norseman Xtreme Triathlon, helping to ensure more efficient management of their growing image and video archive. Read our interview with General Manager, Dag Oliver, about the inspiration behind Norseman, what it takes to compete, and why visual content plays such an important role.