Create a centralized hub for all your photography that is shareable and accessible anywhere via a web browser. Start a 30-day free trial now!
Share your photos with others via a link and assign download permissions. Invite those you collaborate most with to sign up to your FotoWare and work more closely.
Use Your Files Everywhere
Integrate your FotoWare with your website and publish images seamlessly. Easily open and edit pictures in Photoshop and InDesign using bespoke FotoWare plugins. Add pictures to documents and presentations with plugins for Word and PowerPoint.
A Better Life for Your Images
Improve and speed up the way you cooperate with your team and external stakeholders. All your important files are stored safely in the Microsoft Cloud.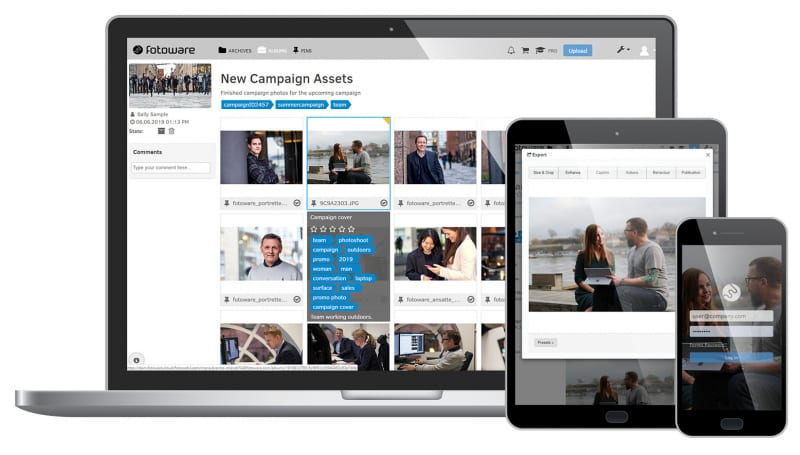 Are you looking for ways to access your photographs
no matter where you are?
FotoWare is the portal to your photos, videos, graphics and documents.
Store your valuables in a central repository and organize, distribute, approve content and control access on demand.
It's so much more than just file storage!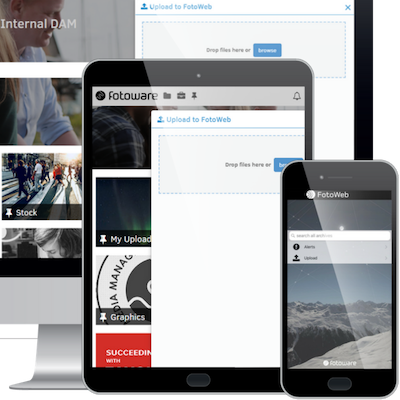 Manage Content on any device​, 24/7
Easily upload pictures to the portal from a mobile device. Use our smartphone or tablet apps to select, tag and upload files in a snap.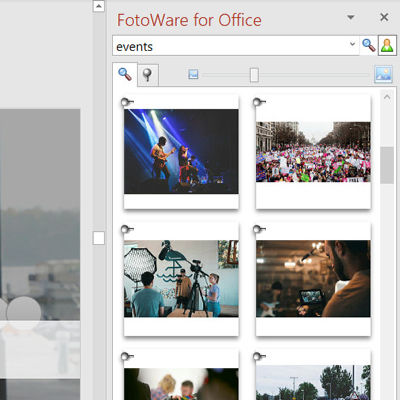 Edit Images Within Your Favorite Software
FotoWare comes with plugins for PowerPoint, Word and Adobe Photoshop and InDesign so users will feel right at home working with their content.​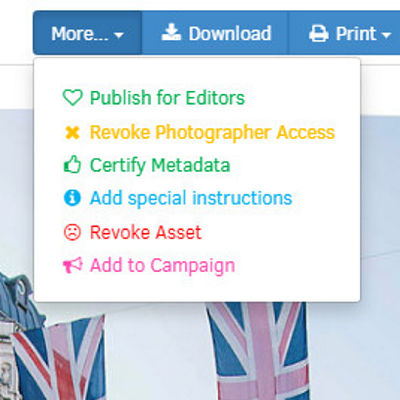 Streamline content lifecycle
Search large collections in seconds with FotoWare's intuitive search, or use filters and SmartFolders to instantly find your creatives. Correctly and safely reuse and repurpose your graphics.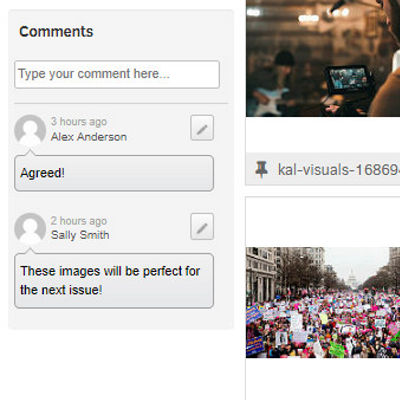 Powerful yet Intuitive Collaboration
Reduce the time to publish with powerful tools to pick and compare assets. Collaborate internally and externally using the comment function.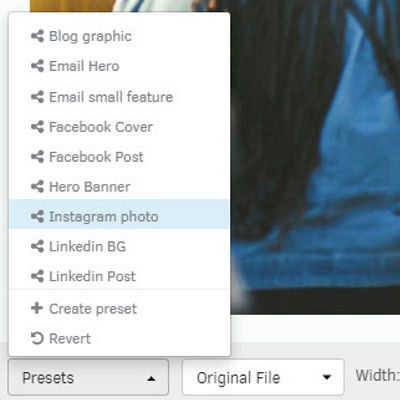 Brand Consistency
Publish content directly to your website CMS and your social media channels. Asset approval workflows ensure brand consistency and uniformity in look and feel across all channels.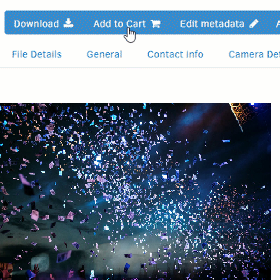 Order and Approve Assets in One Tool
Plan to sell your photos online? Let visitors browse, search, select and order photos, and approve orders either manually or by integration with an online payment gateway.
Having a web portal for all your photography is easy as pie!
If you're already a FotoStation user, you will get your site customization and onboarding training for free.
Offer valid till 31th December, 2019
Find out what FotoWare users say
With FotoWare, images can be easily organised with consistency which also makes the processes of searching and filtering images a much simpler task. User management has also been able to improve as files are now accessible remotely, as opposed to previously having to be in possession of the correct hard drives.
We regularly need to showcase or share the images from their projects with partners. We can define user restrictions for specific images or albums, meaning different external parties are able to view particular images, rather than having to access the entire database. 
It is no longer a time-consuming process to source and send multiple image files, and shared albums can be tailored to allow comments and download permissions.
The Kennel Club Picture Library requires various collaboration on images including printing, licensing and communications with 3rd parties such as magazine, TV and film. We work with some of the UKs best dog photographers. We need to ensure that relevant metadata and rights management information stays intact with their images in our system.
It's really important to have FotoWare. It's about protecting the photographers you work with and your own commissioned content. After all, content is your brand.
Today, images are a big part of any business as images help sell a brand or service in today's demanding visual world. If you're not using the right images for your brand or message you may not be reaching the right customer or getting out the right communication for your business.
We have several professional photographers and staffs deployed globally who produce content . We edit the material produced and then it is made available online in our FotoWare.
Our online system is open to the public, which means that even people who are not registered with us can go and take a look and submit a request for specific images 24/7, all year round. 
We have over 600 registered users, plus all the guest users. We have an average yearly distribution of about 80,000 photos, and our yearly average downloads is about 30,000 images.
We use FotoWare for an archive of all our images. We receive photos from photographers around the world. They take pictures of the places, both before we donate and after – these may be pictures documenting the situation, or of classes and materials after donating. We also need more promotional materials and we need to have pictures of projects that we support in order to show the world what we do. 
We're able to have multiple users who can upload their pictures into the system and a group of people who can verify and approve which images are good to use, and where they should be stored. We also have the ability to create workflows to approve, reject or delete images once they've been uploaded into the system.